2013 Year in review
Seeing lots of articles about the past year made me to stop and think for a few moments about my accomplishments in 2013. Without hesitation I decided to gather around all my musical experiences  in a "small" post that I use it as a reference both to the past and as a springboard for future plans and dreams. I hope I do not sound arrogant, but I wish that 2014 will be even better!
My 2013 began with a musical idea that I recorded it on the spot because I liked it very much. I hope I'll find the time and inspiration to take this piece to the next level.
On January 15th I launched my website, www.adrianciuplea.com and made a small movie (while paragliding) announcing it.
January 18 – My band Vita de Vie went on a national Tour called  Spunk Tour 2013. In a month and a half we did 5000 km touring, we visited 14 cities and played in front of about 8,000 people.

January 31 – I played with the band Days of Confusion @ Metalhead Awards in Silver Church.
February – cello studio recording session for the album of the artist Alexandrina Hristov
March 13 – My first bass masterclass 🙂
March 29 – Vita de Vie releases the first video from the album Acoustic – "Basul si cu Toba Mare (Acoustic)"
April 5 – Vita de Vie releases the Acustic Album
April 6- Vita de Vie – new Video  "Lasat Pustiu" – feat. Razvan Suma on Cello
April 8 – Acoustic Album – concert at the National Theatre Bucharest.
April 19-21 – Serbia Vrsac Open 2013 – paragliding competition – 1st Class Fun
May 20 – Platonic Band concert opening for Joe Satriani – Bucharest.
June 4 – Double Bass studio session – Lazy Band
Iunie 5-25 – Steve Vai & Evolution Tempo Orchestra European Tour 🙂
Certainly the most extensive and intense musical experience that I ever attended although it was very difficult and demanding. This Tour will remain deeply embedded in my soul
June 30 –  16 – Vita de Vie National Tour @ Zilele Prieteniei – Bergenbier
July 5 – Vita de Vie Live @ Bestfest
July 9 – Days of Confusion live @ Bestfest
July 18 – Vita de Vie Live @ Peninsula
July 30 – New Vita de Vie Music Video for "Ce conteaza" – feat. Florin Ochescu si Eugen Caminschi

August 1st- Vita de Vie live @ Folk You, Vama Veche
August 7 – Studio recording session – Days of Confusion 
2 October to 21 November – Platonic Band "Middle of the week Tour"
A small tour with a totally unique flavour, an unforgettable experience.
November 1st – We launched the online music school –  Music Academy (in Romanian)
November 5 – my first lesson from Music Academy – "How to play Basul si cu Toba Mare" (in romanian)
December 2 – Studio recording session with Platonic Band – recordings for the new album of the romanian band named Cristal
And last but no least, the New Year's Eve Gig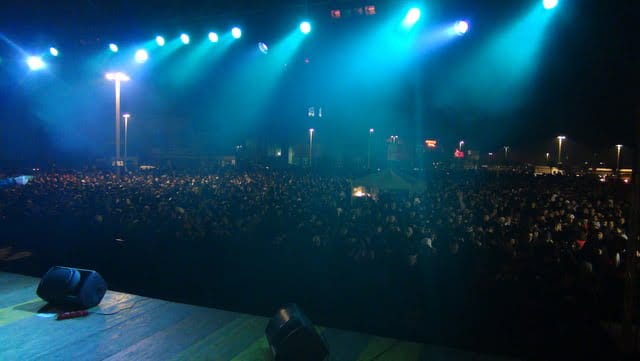 I have come to an end, although I have the feeling that I forgot to write down some stuff .. but it does not matter, as the brand new 2014 is already here.
The new year begins in force with a freakin' BIG Vita de Vie Tour , and in the same time Platonic Band will continue it's "Middle of the Week Tour". It is possible to have some huge surprises in the Summer, but I'll talk about them in time. Altogether, the future sounds good
Fenomental Tour Dates
17 ianuarie/Timisoara/Daos Club
18 ianuarie/Arad/Club Flex
24 ianuarie/Bucuresti/Fabrica
25 ianuarie/Baicoi/Club Touche
31 ianuarie/Petrosani/Barock
01 februarie/Targoviste/La Scriitori
06 februarie/Sibiu/Oldies Pub
07 februarie/Ploiesti/The Shame Rock Pub
08 februarie/Galati/Union Jack
13 februarie/Suceava/Talcioc Cultural
14 februarie/Piatra Neamt/Km 0
15 februarie/Brasov/Rockstad
21 februarie/Pitesti/Club Hush
22 februarie/Ramnicu Valcea/Pub La Cascada
26 februarie/Craiova/Cafe Teatru Play
27 februarie/Targu Mures/Jazz & Blues Club
28 februarie/Sfantu Gheroghe/Backstage Live
06 martie/Cluj Napoca/Euphoria Music Hall
07 martie/Sighetu Marmatiei/Stage Pub
08 martie/Zalau/Green Club
14 martie/Buzau/No Limit
15 martie/Campina/Club Live
21 martie/Oradea/Moskva Cafe
22 martie/Baia Mare/Log Out
28 martie/Iasi/Underground Pub
29 martie/Chisinau/Albion
04 aprilie/Constanta/Doors Club
05 aprilie/Sinaia/Backstage Live
11 aprilie/Bacau/The Stage
12 aprilie/Radauti/Casa Luca Pub
tba mai/Alba Iulia/Ryma